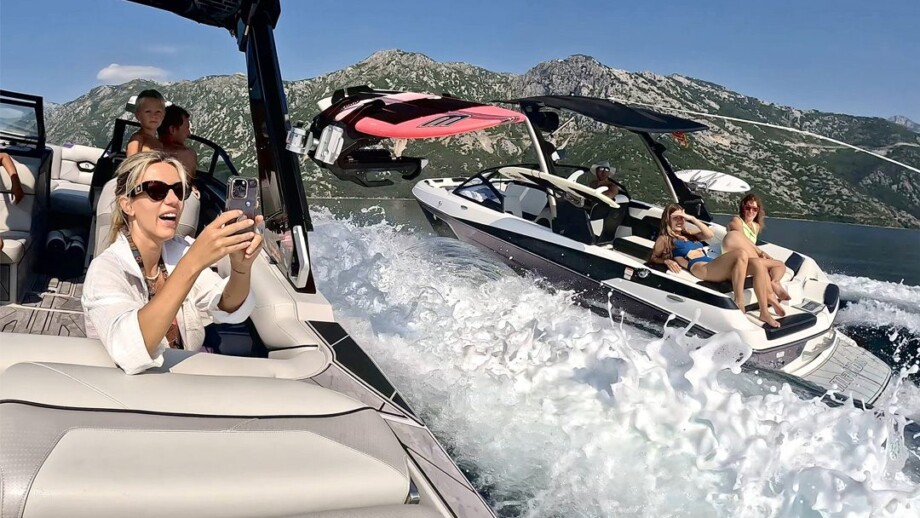 Wakesurf Montegro
Water Sport Schools
Water Sport Clubs
Water Sport Resorts
Address
GM8M+CQ4
Risan
Kotor Municipality
Montenegro
Water Sports
Wakeboard
Wakesurf
Tricks
Jump
---
About
Welcome to Wakesurf Montenegro, wakesurfing in the heart of Europe! 🌊 Gather your team and join us for a premium ride on our upscale Centurion Ri230 (2023) or Malibu 22 LSV (2022) across the Bay of Kotor, situated in Montenegro. We've got everything covered, ensuring you have all the essential equipment for a memorable day on the water.
Jump aboard with us! 💦 Experience unforgettable moments, from the rush of your first ride to mastering the slickest tricks. With guidance for newcomers and deep dives into gear and techniques for the pros, there's something here for every wave chaser.
🚤 Ready to elevate your wakesurf journey? Navigate to our official domain - wakesurfmontenegro dot com. Dive into a treasure trove of gear insights, expert articles, and firsthand glimpses of exclusive wakesurf events.
Wakesurf Montenegro is more than just a company—it's a community. So, whether you're a newbie, just starting out, or a seasoned rider, come join our tribe, and let's ride the Montenegrin waves together! 🤘
Additional details
Boat(s) in Use:

Centurion Ri230 (2023) & Malibu 22 LSV (2022)

Available Gear:

Skim Boards Phase 5 (2023) & Surf Boards Soul Craft (2023)

Hours of Operation:

7 days / 05am-7pm. May-October

Reservations Required:

Yes
Water Located On:

Kotor Bay

Water Temperature:

Spring 65-70F/Summer 80-86F/Autamn 70-73F

Other Watercraft Traffic:

No other boats
Additional on-site activities, accommodations:

Picnic Area