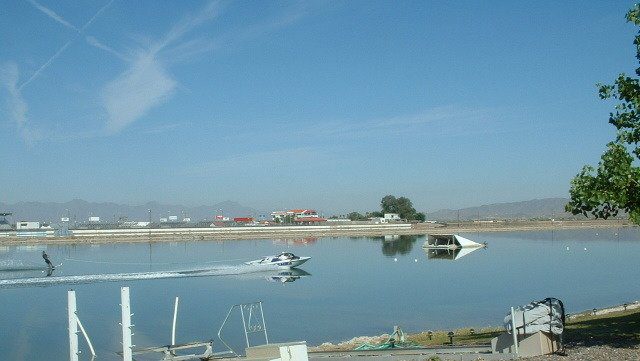 Firebird Water Sports
Water Sport Schools
Water Sport Clubs
Water Sport Charters
Address
20000 S. Maricopa Rd.
Phoenix
Arizona
United States
Water Sports
Wakeboard
Waterski
Wakesurf
Wakeskate
Kneeboard
Barefoot
Tricks
Jump
Features
---
About
Firebird Water Sports has been around for over 30 years! Firebird Lake has and continues to keep the sport of water skiing alive throughout the Valley. Conveniently located in the southeast valley in Chandler, Arizona, Firebird Lake is the most easily accessible lake in the Phoenix area for those seeking those glass water ski sets.
Whether you have been skiing since you were a kid or are looking to get involved with sport for the first time, Firebird offers a great community of skiers to get involved with.
Firebird Lake offers a very unique site for its members. The layout offers the flexibility for members to ski on one lake as if it were two. On the main side of the lake, we have a full slalom course and full jump available for use anytime. For those of you just looking to get out on the water with the family or practice some trick skiing, wakeboarding, or kneeboarding, you can practice on any part of the lake. This layout helps to nearly eliminate any time you might spend waiting for your turn in the rotation.​
It's no secret that the valley gets extremely hot, especially in the summer months. Luckily, Firebird Lake offers some comforting relief from the dry heat. The club boat dock is equipped with two large shades, a picnic table, and ski racks all in cool shade.
Additional details
Boat(s) in Use:

All AWSA Approved

Available Gear:

--

Hours of Operation:

Sun Up to Sun Down / Year round

Reservations Required:

Yes
Water Located On:

Private Lake

Water Temperature:

85 F

Other Watercraft Traffic:

--
Additional on-site activities, accommodations:

--