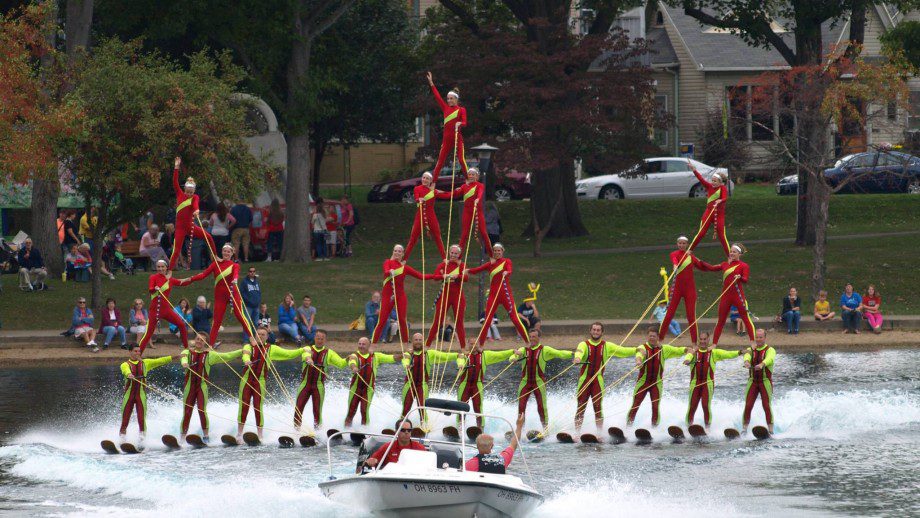 Chippewa Lake Water Ski Show Team
Address
160 Rockridge Road
Chippewa Lake
OH 44215
USA
Water Sports
Wakeboard
Waterski
Barefoot
Tricks
Jump
Show Ski
Hydrofoil
Features
---
About
The Chippewa Lake Water Ski Show Team is Ohio's only competitive water ski show team. Their "home lake" is in Medina, 1/2 hour from Cleveland and Akron metro areas. The Team is actively recruiting new members during the winter months. Monthly training and practices are held at The Akron General Health and Wellness Center, conveniently located in Montrose.
Prospective members do not need any water skiing experience and is open to all ages. Boats, skis and equipment are provided by the Team. Personal flotation devices and enthusiasm are all that is needed to join. The spring, summer and early fall are full of skiing for singles and families who want to learn or improve their skills.
Hour long shows are provided all summer long and are free to the public.
There is a Show team which competes, and a Developmental team for younger and newer skiers. The Developmental team also produces two shows a year. The winter provides a great time to get acquainted with the Team, and learn the basics of show skiing during regularly scheduled indoor practices.
There is something for everyone: strength, speed and beauty are all part of this sport. Consequently, there are many types of water skiing: slalom, barefoot, doubles, swivel, ballet, wakeboard, jumps, hydrofoil, tricks and show skis. Come find out more!
At Chippewa Lake beach, you and your family can learn to water ski with members of the Chippewa Lake Water Ski Show Team. All ages welcome and experience is required. Complete the form on our website to reserve your spot.
Additional details
Boat(s) in Use:

--

Available Gear:

Yes, please bring a personal flotation device (life jacket).

Hours of Operation:

--

Reservations Required:

Yes, first come; first served. Reserve your time slot by completing a registration form on the website.
Water Located On:

Chippewa Lake

Water Temperature:

--

Other Watercraft Traffic:

--
Additional on-site activities, accommodations:

--