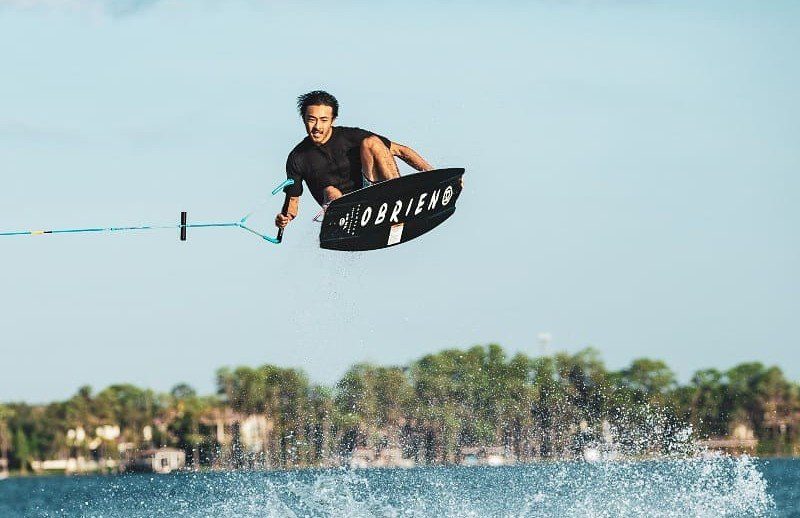 Wakeboard Argentina
Address
Adolfo Alsina 471/83 San Fernando CP1646 Buenos Aires - Argentina
Email:

Phone:

Alt. Phone:

Website:

Instagram:

Facebook:
Water Sports
Wakeboard
Waterski
Wakeskate
---
About
Welcome to Wakeboard Argentina, a new way of learning to wakeboard!
 50% of Theory:
It consists of previously incorporating the theory before practicing in the water.
Our method of teaching includes, beyond the practice in the water, a theoretical module read in .pdf format downloadable, which includes all basic and essential theoretical concepts of proper technique, so that when it 's your turn to go to the water, you run with the advantage of having understood, assimilated and practiced the movements on the ground as many times as necessary until incorporating them as natural.
It guarantees to have 50% of the class prepared before going to the water, so that you feel with the confidence and security necessary to easily execute the exercises that we propose in each class.
It is a super important guide that will make you meet your goals more quickly: once these exercises have been performed in the water, new ones of greater complexity will be proposed.
And so on we will guide you through our tested method that guarantees results in your first class.
 50% Practice in the water
In each practical class in the water we will guide you so that you can execute what you previously read
 . We will correct mistakes and we will refine your technique until you complete the exercises proposed at each level.
Once that level is exceeded,
 you will be in a position to progress in complexity. This is where a new theoretical module will come into play with the exercises to follow.
Our classes are not limited by a specific time
 , but are extended until the exercise is completed by the student.
We provide the class with BBTALKING technology
 - a communication system between student-teacher, via bluetooth that guarantees fluid, clear and immediate communication: the student wears a helmet with a hearing aid and microphone, an elbow system that allows them to speak with their teacher in real time.
In a few classes we will build a solid base
 of technique and key exercises that nobody, but nobody teaches you.
We will bring out the best in you,
 and we will transform you into a wakeboard addict. Call for more information today!
Additional details
Boat(s) in Use:

--

Available Gear:

Includes board, boots and vest.

Hours of Operation:

Monday to Friday from 9 a.m. to 5 p.m. Saturdays and Sundays closed

Reservations Required:

Yes
Water Located On:

--

Water Temperature:

--

Other Watercraft Traffic:

--
Additional on-site activities, accommodations:

Product Shop