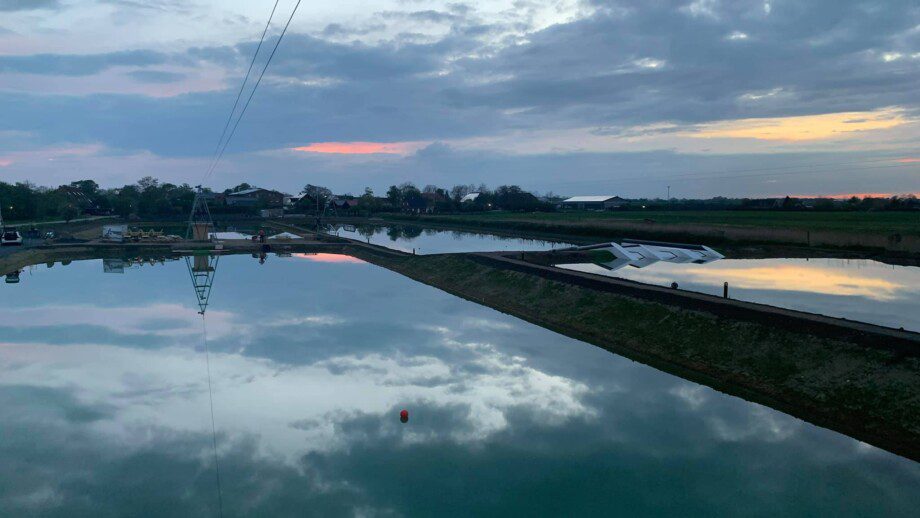 Wakepark Fehmarn
Address
Wulfener-Hals-Weg 50
23769 Fehmarn
Germany
Email:

info @ wakeparkfehmarn.de

Phone:

Website:

Instagram:

Facebook:
Water Sports
Features
Rails/Kickers/Ramps/Boxes
---
About
Wakepark Fehmarn is located right on the Wulfener Hals, in one of the most beautiful places on the island in Fehmarn, Germany. We have daily wakeboard courses, taster courses and public operations. A modern restaurant offers snacks, handmade cakes and pies, as well as regional beer specialties, cocktails and much more! Our wakepark has a bi-level that is a kind of ramp that connects two lakes with different water levels, wakeboarders use the bi-level as a ramp and slider to perform tricks on it. We recommend that beginners take one of our wakeboarding courses before they go bi-level. Lane 3 (Bi-Level) can, however, also be driven without the Bi-Level (it is then driven on the large lake with a length of 160 meters.) Simply book a slot in public operation and talk to the system operator that you want to drive level - no problem.
Additional details
Boat(s) in Use:

--

Available Gear:

--

Hours of Operation:

--

Reservations Required:

You can use our online booking system to buy a card in advance - this saves time at the check-in and gives you the security of knowing that you will get a slot or a place on the course! Bookings on site are also possible, come to us, our team will meet you!
Water Located On:

--

Water Temperature:

--

Other Watercraft Traffic:

--
Additional on-site activities, accommodations:

--