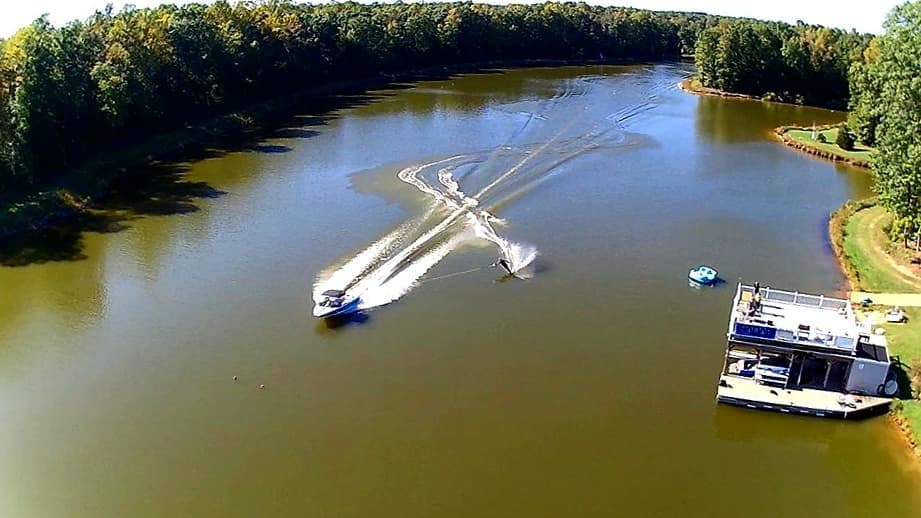 Bum Pass Water Ski Club
Water Sport Schools
Water Sport Clubs
Address
3654 Buckner Rd
Bumpass
VA 23024
USAYou'll see our sign at the driveway entrance. It's a long gravel driveway through a farm field. Just follow it all the way to the lake!
---
About
Come bum a pass in beautiful Bumpass, Virginia. Well, you can't totally bum a ride, but you can ski on a world-class private ski lake, with a new boat, and expert coaching.
While you are here, why not demo a new ski and boots? We have everything you need, and serve all levels and ages.
Corey and his staff love teaching people to ski for the first time, master the slalom deep-water start and start running the course.
Already a seasoned swerver? Corey and his team can help you take your game to the next level with personalized, passionate, positive instruction. Being self-taught, as well as a career coach for over 10 years, Corey understands what it takes to improve and how to pass that information along in achievable portions.
Bring lunch and make yourself comfortable on the spacious dock and enjoy the natural setting and your fellow skiers. Or make it a vacation and enjoy the new ski school lodging accommodations. All that is ever required is a positive attitude and the will to improve.
Additional details
Boat(s) in Use:

MasterCraft ProStar and Centurion Carbon Pro

Available Gear:

Everything you need.

Hours of Operation:

April - October: Monday - Friday/ 8am - 8pm

Reservations Required:

Yes
Water Located On:

Chisolm Lake

Water Temperature:

Spring 60-75/ Summer 75-90/ Fall 60-75

Other Watercraft Traffic:

Private lake. No other boats.
Additional on-site activities, accommodations:

Kids love jumping off the top dock. We also have a lovely bonfire pit. Outdoor grill, picnic tables and numerous hammocks. The onsite lodging is a really fun setup. There is a full kitchen so you can truly settle in.

The ProShop is full of great gear and cool waterski merch. Plus, we always have hard cider on tap. Oh, and the skiing conditions - yeah, it doesn't get better than here... Although we are in the country, we have some great local gems - a couple really cool restaurants, a great local brewery, an award winning winery all close by. Richmond, VA is one hour. Charlottesville, VA is one hour. Washington, D.C. is two hours away.