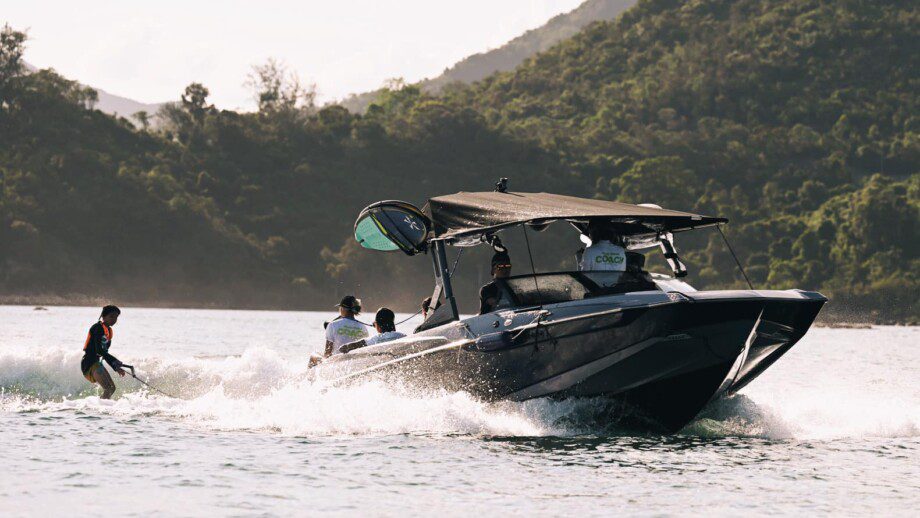 Goofy Waves Watersports Club & Academy
Water Sport Schools
Water Sport Clubs
Water Sport Charters
Address
Goofy Waves Watersports Club & Academy
Sa Ha Village
Sai Kung
New Territories
Hong Kong
Email:

Phone:

Website:

Instagram:

Facebook:
---
About
Founded in November 2020, Goofy Waves is Hong Kong's new premier destination for water sports. Offering the city's only dedicated school for wakesurfing, our services include a variety of one-on-one instruction, group classes, summer camps, boat rentals and an array of dockside lifestyle experience like sunset cruise, campfire night or outdoor movie at a beach to name a few.
At Goofy Waves Academy, we offer classes led by professional instructors and tailored to meet individual skill levels, Goofy Waves offers a fun, safe and professional learning experience for everyone from the novice to the avid water sports enthusiast, encouraging all to experience the thrill of riding the perfect wave. We are passionate about promoting and growing the local wake sports scene, which starts with making the sport accessible for all through a suite of seamless, professional services: from easy booking system to team of licensed instructors and superb fleet of best-in-class boats. Currently using the latest AXIS A24 and Nautique G23 & G25, plus collaborating with the Hong Kong Waterski Association, and sponsoring the Hong Kong Youth Wakeboard and Wakesurf team for at least 4 hours of training with each discipline. These youth teams are regularly trained by the Hong Kong National Team riders and with an ambition to compete in world-class competitions.
The clubhouse is also second to none in the city. With 8000 sq.ft and it's private docking pier and parking facility. It is really an escape from the city jungle. Ground training equipment like; trampoline, swimming pool, gym room, different types of balance boards and multi-function room to get the riders in shape and beginners to practice. When designing the Clubhouse, our designer emphasised in promising a chill and relaxing environment for customers to enjoy the tranquility moment by the sea. Make sure you check out the touches of carbon fibre material used in different areas to avoid seawater oxidation.
Additional details
Boat(s) in Use:

AXIS A24, Nautique G23 & G25

Available Gear:

Everything needed is available for use

Hours of Operation:

Monday - Thursday 9AM - 7PM / Friday - Saturday 6AM - 10PM / Sunday 6AM - 9PM

Reservations Required:

--
Water Located On:

--

Water Temperature:

--

Other Watercraft Traffic:

--
Additional on-site activities, accommodations:

All bookings include complimentary access to our clubhouse, offering free parking, changing and shower facilities, a lounge and refreshments area, retail shop and more to enhance your day out in the sun and surf!