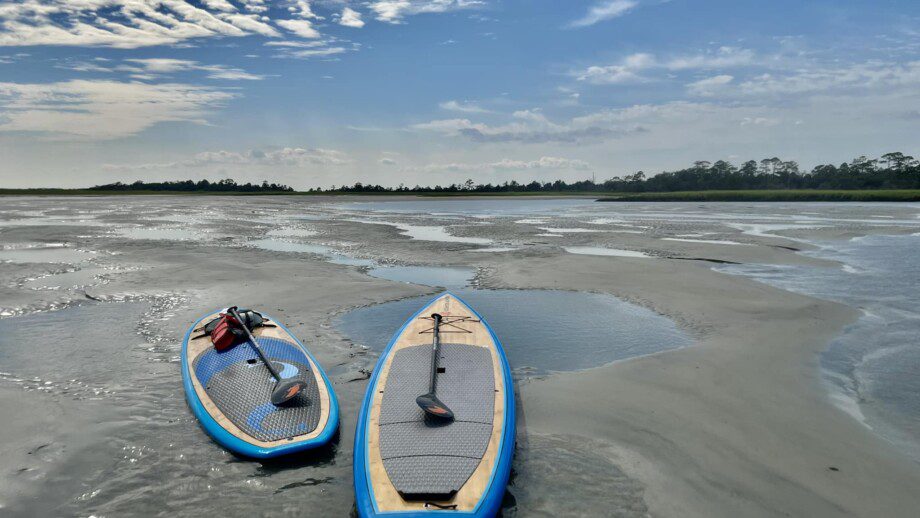 Sea Kayak Georgia
Water Sport Schools
Water Sport Charters
Address
1102 Hwy 80
Tybee Island
GA 31328
USA
Email:

Phone:

Website:

Instagram:

Facebook:
---
About
Sea Kayak Georgia, Tybee Island just a few minutes from downtown Savannah, offers a unique opportunity to paddle in coastal waters off the shores of Georgia. Here you can experience calm, serene tours in the estuary or surfing in the famous "Triangle" between Tybee and Little Tybee.
We love all paddling: sea kayak, surf kayak, stand up paddleboard, canoe.
Sea Kayak Georgia is happy to offer SUP classes on Tybee Island, Georgia. Please join us for one of our fun classes with or without a board. We offer Bishop paddleboards for all courses. Stand Up Paddleboarding Intro Course: This class is designed to introduce and expose the participant to sufficient skills and knowledge, so that they can enjoy the sport of Stand Up Paddleboarding in a calm, flat water setting. Stand Up Paddleboarding II Course: This class is designed to develop and refine the skills needed to paddle effectively in conditions where wind, waves and current are present. This course is also designed to increase knowledge of SUP equipment. SUP Surf Course: Let's go SUP Surfing. This course introduces paddlers to surf zone site assessment, ocean safety and surfing techniques with an emphasis on fun. The use of proper surf zone etiquette that demonstrates the aloha spirit of surfing is central to this course. Course length 2-3 hours.
Kayak and SUP tours are offered daily, weather permitting. Our half day(3 hrs) tours are our most popular. These trips are suitable for beginner and intermediate paddlers. It is designed to be an introduction to the sport, paddling through the protected estuary and beach combing on Little Tybee, nothing could be more serene and refreshing. Our tidal ranges is between 6 and 9 feet so every time we go out things are a bit different, this allows dynamic opportunities for our guides to offer the most spontaneous experiences for your ecology program. Chances for viewing shorebirds and marsh birds, bird of prey, dolphin, crabs abound. If you are a intermediate plus or advanced paddler and are looking for a longer trip, ask about our 4 - 5 hour trips. Canoe trips are to Ebenezer Creek. A slow paced, beautiful, enchanting place to visit and experience. Take a look at out trips below and give us a call to book your adventure.
Sea Kayak Georgia mission: To encompass the highest quality of adventure travel and experiential education. Our emphasis is on skills development and responsible enjoyment of the coastal wilderness.
Additional details
Boat(s) in Use:

--

Available Gear:

Bishop paddleboards

Hours of Operation:

10:00am - 5:00pm daily

Reservations Required:

Reservations Required at least one day in advance. Please call to make reservation.
Water Located On:

Georgia's barrier island coastline on Tybee Island and Little Tybee Island

Water Temperature:

--

Other Watercraft Traffic:

--
Additional on-site activities, accommodations:

--