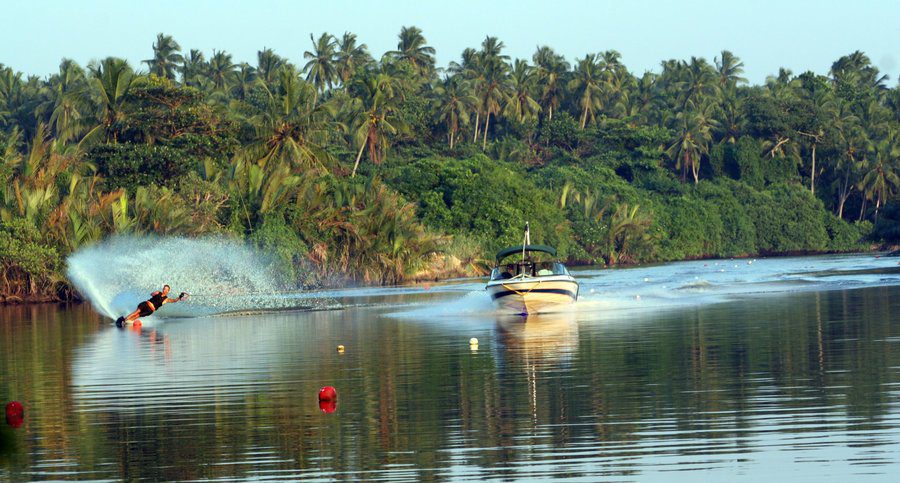 Discover a Dreamspot Waterski Camp
Water Sport Schools
Water Sport Clubs
Water Sport Resorts
Water Sport Charters
Address
Thaldeka Road
Negombo
Western
Sri Lanka
Water Sports
Wakeboard
Waterski
Wakesurf
Wakeskate
Barefoot
Tricks
Hydrofoil
Disabled
SUP
Features
---
About
Sri Lanka's premier water ski camp, Discover a Dream Spot offers a huge variety of water sports: waterskiing, wakeboarding, wakeskating, wind surfing, kite surfing, hydrofoiling, tubing, barefoot waterskiing and kitesurfing…all in amazing, glassy conditions on beautiful Sri Lanka. The camps at Discover a Dream Spot are designed to cater to all levels of abilities, beginners to advanced. For water skiers (slalom, tricks and barefoot), wakeboarders and kiteboarders who want spend the winter at the ultimate, tropical spot. They operate the only slalom course in Sri Lanka. The buoy course lays well protected in front of the Kumudu Valley Resort. The tow boat at Discover a Dream Spot, the INFINITY ZX 1, enhances quick progressing for all levels. It has a small wake at all rope-lengths and speeds combined with heavy duty acceleration for easy starts. A PERFECT PASS Star Gazer GPS System provides a constant pull during the ride. Get on the water in idyllic conditions at Discover a Dream Spot!
Additional details
Boat(s) in Use:

Infinity ZX 1, Star Gazer GPS Perfect Pass

Available Gear:

HO Phantom truth 67", HO Charger 69", any beginner equipment, Air Chair, CWB Wakeboards, Funtubes

Hours of Operation:

October-May / 9am-5pm

Reservations Required:

--
Water Located On:

Ging Oya River

Water Temperature:

28 C

Other Watercraft Traffic:

Exclusive. No other boats.
Additional on-site activities, accommodations:

Kumudu Valley Resort, chalets and rooms