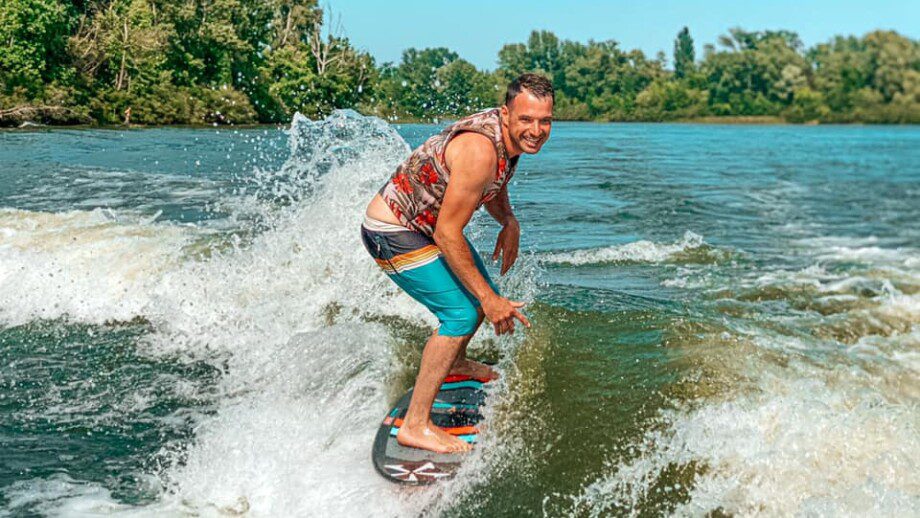 Adrenalin Wake Club
Water Sport Schools
Water Sport Clubs
Ski Boat Rental
Address
Kiev
Moskovs'kiy bridge
bus stop "Park Dryzhby Narodiv"
located on the territory of complex «THE MOST»
Kiev
Kyïvska miska rada
Ukraine(Follow the fish signs.)
Email:

Phone:

Alt. Phone:

Website:

Instagram:

Facebook:
Water Sports
Wakeboard
Waterski
Wakesurf
Wakeskate
Tricks
Jump
---
About
Adrenalin Wake Club provides the opportunity to wakeboard, wakesurf, waterski and wakeskate behind 3 awesome wake boats: a Nautique Super Air 210, a Malibu Wakesetter LSV 247, MasterCraft X15, and a MasterCraft X-Star. Riding and skiing takes place on a wide, flat area of the Dnipro River. The Dnipro River water temperature gets up to the low 80s in the summer and is glass-calm every morning. There is also very little boat traffic, making for ideal riding conditions. Adrenalin has all the gear you'll need, including wakeboards, wakesurfboards, vests, helmets and equipment for kids. Adrenalin also offers plenty to do when you're not on the water, including WI-FI, bar & cafe, a warm, sunny beach, sauna, music and sport area.
Additional details
Boat(s) in Use:

NAUTIQUE Super Air 210 / MALIBU Wakesetter LSV 247 / MASTERCRAFT X-Star / MASTERCRAFT X15

Available Gear:

Wakeboards, surfboards, vests, helmets, balance board, equipment for kids.

Hours of Operation:

Saturday - Monday 10:00 AM–9:00 PM, Tuesday-Friday 7:00 AM-9PM

Reservations Required:

Yes
Water Located On:

Dnipro River

Water Temperature:

During wake season 16 - 28 °C

Other Watercraft Traffic:

Busy on weekends, low traffic on working days. No other boats in the mornings.
Additional on-site activities, accommodations:

WI-FI, bar & cafe, beach, sauna, music, sport area, parking, closets