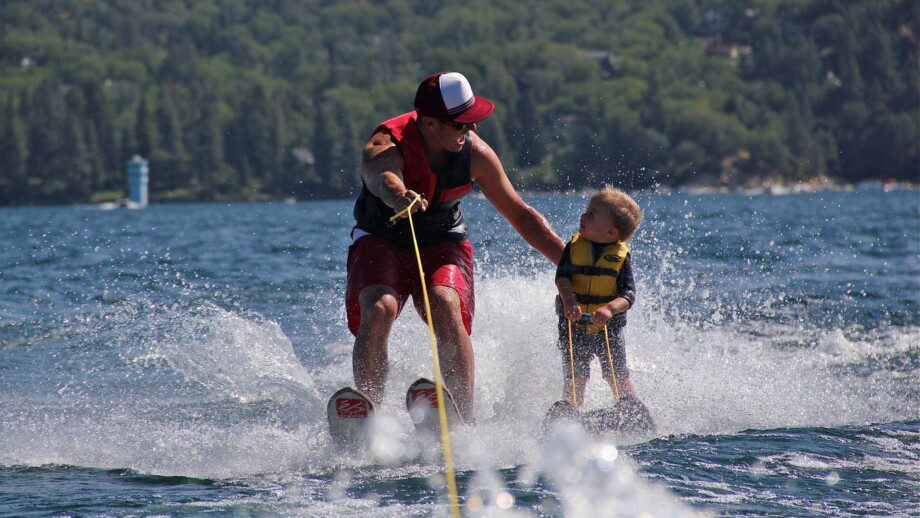 McKenzie Water Ski School
Address
28200 Highway 189
Lake Arrowhead
California
United States
---
About
Come ski with us!
Whether you're a seasoned professional or a first timer, McKenzie Water Ski School caters to all your water skiing and wakeboarding desires. We have everything you need to enjoy a great day on Lake Arrowhead. With instructors that ski with you on the water, all ages are welcome. Our instructors are capable of getting anyone up and skiing. If you already know how to ski or wakeboard our staff will help you advance your skills to learn the new tricks you are looking to master.
The McKenzie Water Ski School was founded by George "Mac" McKenzie and his wife Lucy in 1946. Their passion for water skiing and adventurous spirit fueled them to operate the ski school for over 50 consecutive years. The ski school continues to be operated by the McKenzie family to this day. The season begins every year on Memorial Day weekend in May through the end of September. So come visit us. We are located on the waterfront in the Lake Arrowhead Village.
Give us a call and make your reservation today!
If you have never been water skiing and want to learn, McKenzie Water Ski School is the place for you. Our instructors have extensive training and experience to teach you how to get up and skiing on your own within minutes. One ski, Two Skis, or Wakeboarding, whatever you want to learn we are here to help you achieve your goals and have fun doing it.
Our typical lesson is a two mile course and lasts approximately fifteen to twenty minutes. It begins with fitting you to the proper life jacket and skis/wakeboard. Your lesson then continues with some on the dock instruction explaining the process and technique of how to get up out of the water on your first attempt. Upon completing the dry land instruction you will then be helped into the water and placed next to your instructor who will ski next to you and help you get on top of the water. Once you are up and skiing, your instructor will continue to help you learn the proper technique and maneuvers needed to get through even the toughest water conditions. When you reach the half way point of the lesson your instructor will signal the boat driver to slow down to a stopped position and allow you to take a rest. After giving your arms and legs a rest you will then proceed with your lesson by making another start and begin making your way back to the dock.
With over 65 years of teaching experience, McKenzie Water Ski School can teach anyone how to ski as long as the desire lies within the one taking the lesson. We also have experience teaching the blind, deaf and autistic.
So come by and visit us. Our commitment is to make your time spent at our school a memorable experience full of fun, success and laughter.
Additional details
Boat(s) in Use:

--

Available Gear:

All necessary

Hours of Operation:

Anytime by reservation May through September every year. Peak Season July & August reservations are highly recommended.

Reservations Required:

Yes
Water Located On:

Lake Arrowhead

Water Temperature:

--

Other Watercraft Traffic:

--
Additional on-site activities, accommodations:

--