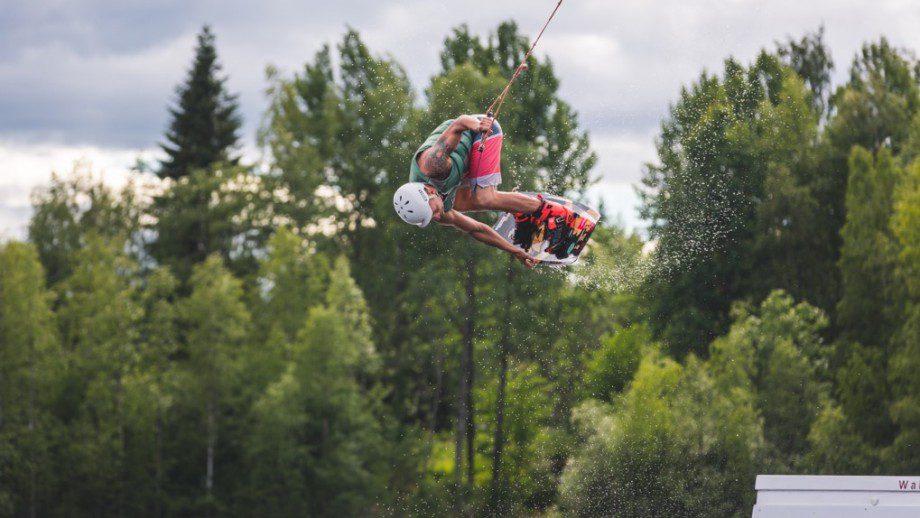 Peltomäki Resort
Cable Wake Parks
Water Sport Resorts
Address
Säynäväjärventie 38
Ylinen
Länsi Suomen lääni
Finland
Water Sports
Features
Rails/Kickers/Ramps/Boxes, Jump Ramp
---
About
Peltomäki in Wake Park has the first full-length cable in Southern Finland, ie the Big Cable for water boarding. The cable line that pulls the boarder now runs along the shorelines of the lake and the operating principle is in many places, such as in the ski lift. You jump in your turn and enjoy a light way on the boards in a circle. Our cable offers space for up to seven waterboarders, or water skiers at the same time. You will find easy and more challenging versions of the selection of water barriers, or obstacle. Water obstacles are the most addictive part of cable water boarding! To pull the cable, you can also slide from the starting platform on a knee board, which is often popular with the youngest (kneeboarding). With our Big Cable, our professional staff will help both the more experienced and the beginners.
Additional details
Boat(s) in Use:

--

Available Gear:

All u need

Hours of Operation:

--

Reservations Required:

Yes
Water Located On:

Private lake

Water Temperature:

17 to 24 celsius

Other Watercraft Traffic:

No
Additional on-site activities, accommodations:

20 cottages. Saunas and hot tubs.