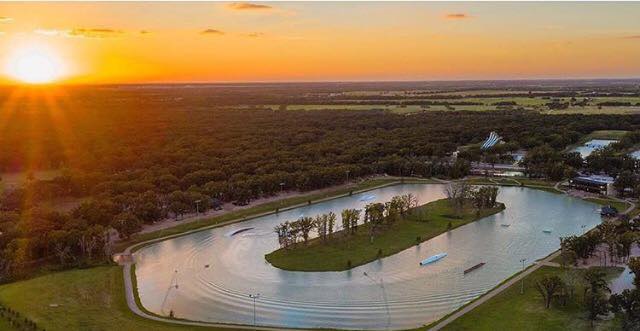 BSR Cable Park & Waco Surf Resort
Cable Wake Parks
Water Sport Resorts
Address
5347 Old Mexia Rd Waco
TX 76705
Email:

Phone:

Alt. Phone:

Website:

Instagram:

Facebook:
Water Sports
Wakeboard
Wakeskate
Kneeboard
Features
Rails/Kickers/Ramps/Boxes
---
About
You know BSR is a special place for riders. They hosted WWA Wake Park National Championships.
One of the things that makes BSR so special is their unique bi-level lake. Their main cable is a 6 tower cable system located on a beautiful 12 acre lake with a huge variety of state-of-the-art custom rails, sliders, boxes and other obstacles. BSR also has a 2nd cable system- a Lil' Bro beginner system that starts gently and allow beginners to learn easily.
BSR Cable Park offers everyone an incredible place to ride and hang out. There is an island, viewing dock and pavilion, a great sandy beach with sand volleyball courts and a bar and grill.
BSR offers everything from free one-on-one instruction for beginners to private lessons for advanced riders. They also have a great pro shop with a wide assortment of gear available if you're traveling without your board.
Additional details
Boat(s) in Use:

--

Available Gear:

Helmet, lifejacket, boards.

Hours of Operation:

2021 Hours: Surf Park is: OPEN 7:00am - 10:00pm Surf Beach is: OPEN 11:00am-7:00pm Lazy River is: OPEN 11:00am-7:00pm Royal Flush is: OPEN 11:00am-7:00pm Cable Park is: TEMPORARILY CLOSED

Reservations Required:

Only for large group
Water Located On:

Private Lake

Water Temperature:

--

Other Watercraft Traffic:

--
Additional on-site activities, accommodations:

Bar and Grill, Lazy River, Slides, Cabins and Surf Resort.