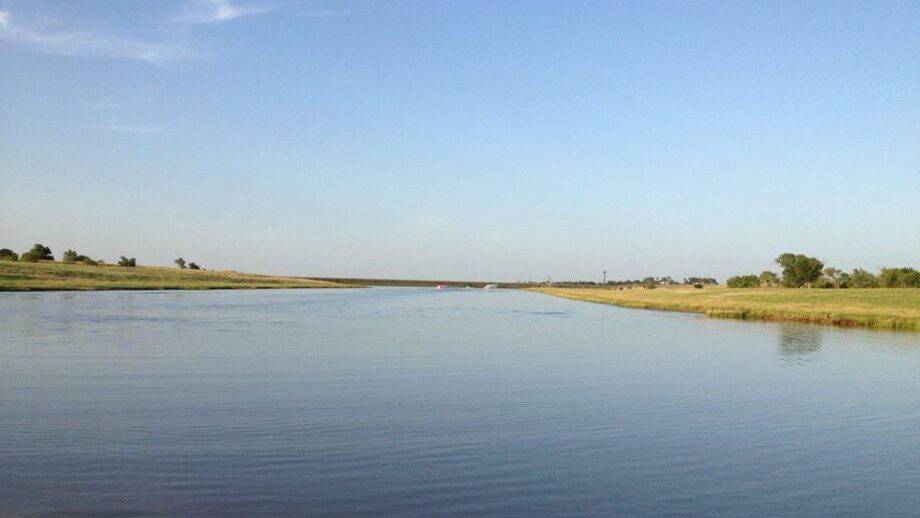 Frame Switch Ski Lakes
Address
5701 County Road 101
Taylor
TX 76574Frame Switch Ski Lakes are located NE of Austin, between Hutto and Taylor, via Toll Road 130 or IH 35. Travel east on Hwy 79 through Hutto. Go about 8 miles, then turn left on CR101. The lakes are 1 mile north, on the right, located in a quiet, wide open pasture.
Phone:

Website:
---
About
Frame Switch Ski Lakes were designed and built in the mid 1980's, by the owners, Bob Prasatik, the engineer, and Jeran Hooten, the dreamer.  Built on a 160 acre site, the water level is maintained by run-off from the Little Mustang Creek watershed.  After years of skiing on Lake Austin, Bob and Jeran had a dream: to develop a private lake for water ski training and competition.  In 1983, Jeran joined Bob in purchasing farm land near the community of Frame Switch.  Bob and Becky Prasatik had been holding tournaments prior to that time on the existing Soil and Conservation District lake.  This body of water morphed into 2 lakes, separated by a long berm.  An adjacent third lake was built at the same time.  There are 2 boat ramps, 3 slalom courses, and 2 jump courses at Frame Switch Ski Lakes.
Frame Switch is where ski school takes place every Monday evening from May to September, starting at 5 p.m. until dusk.
Additional details
Boat(s) in Use:

--

Available Gear:

Yes

Hours of Operation:

May-September Mondays 5 PM - Dark First come, first served; no appointments

Reservations Required:

--
Water Located On:

Private lake

Water Temperature:

--

Other Watercraft Traffic:

--
Additional on-site activities, accommodations:

FrameSwitch Ski School has used gear available for skiers without their own equipment. We recommend, however, that skiers bring whatever they have of their own gear for use during the lesson. It is always best to ski with familiar gear when possible. If the skier takes a committed interest in the sport, he or she may want to purchase a personal life vest and some gloves at minimum. As interest and skills develop, the skier can look into purchasing an appropriate ski(s). At the ski school, students hang out on the covered dock while they wait their turn. A friend or family member can ride in the boat while a lesson is in progress. If a student is sharing equipment with another skier, it is best that they have at least one other skier between their lessons to give time to change out the gear. To ensure that as many people get to ski before dark, we ask that the next skier is suiting up and gathering gear while the current skier is having his or her lesson.