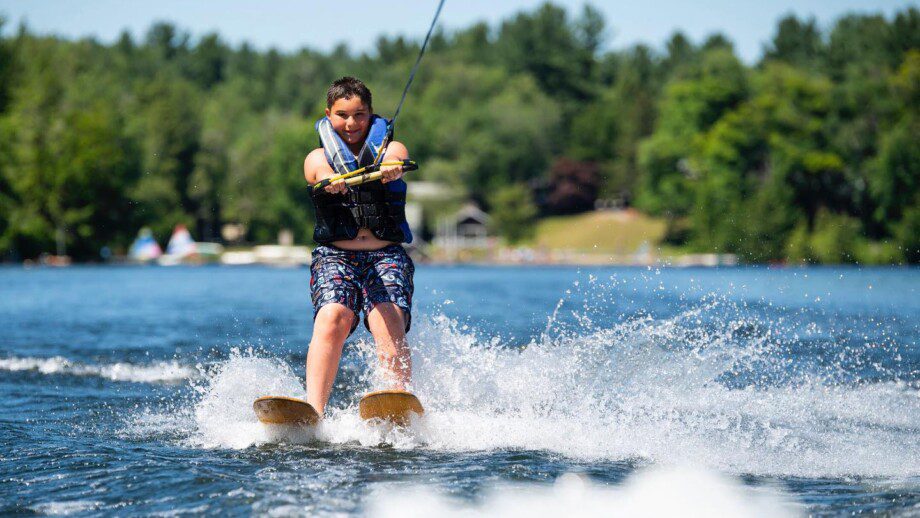 Camp Watitoh
Water Sport Schools
Water Sport Resorts
Address
1885 Main Street
Becket
MA 01223
USA
Email:

Phone:

Website:

Instagram:

Facebook:
---
About
Since 1937, our warm, family-oriented, coed camp, nestled in the heart of the Berkshire Mountains on crystal-clear Center Lake, has provided a safe and supportive environment where each of our campers can live summer dreams and make them come true in their summer home in Becket, MA. There is so much to do at Camp Watitoh all summer long, and all of it fun! Campers look forward to a combination of exciting activities by cabin and age group, as well as individual choice periods each day. Traveling together with their cabin and age group, campers receive skill-building instruction in all areas of camp while developing strong bonds with their peers. Choice periods allow campers to spend more time at their favorite activities and those that have sparked their interest. Our program balances diverse, age-appropriate activities with individual, independent choice, allowing our campers to live their dream while sharing it with their friends as well.
One of the finest beach-front, swimming sites in the Berkshires, Camp Watitoh's Waterfront commands an imposing, full-length view of 200-acre Center Lake. Watitohans love its crystal-clear water, soft-sand bottom and constant, inviting temperature. Campers are swimming and splashing together, cheering on friends as they get up on waterskies for the first time, jumping high in the sky on our water trampoline, practicing tacking for our sailing regatta, catching a fish off the dock, or racing their friends down the waterslide.
Additional details
Boat(s) in Use:

--

Available Gear:

--

Hours of Operation:

--

Reservations Required:

Yes
Water Located On:

Center Lake

Water Temperature:

--

Other Watercraft Traffic:

--
Additional on-site activities, accommodations:

Swimming, Sailing, Waterskiing, Water Trampoline, Canoeing, Sculling, Kayaking, Paddle boarding, Baseball / Softball, Basketball, Field Hockey, Football, Golf (optional, additional fee), Gymnastics, Hockey, Horseback Riding (optional, additional fee), Newcomb, Lacrosse, Ping Pong, Soccer, Tennis, Tetherball, Track and Field, Volleyball, Archery Canoeing, Low Ropes Course, High Rope Course / Climbing Wall, Zipline / Giant Swing, Nature, Overnight Camping, Hiking, Theater, Arts & Crafts, Woodshop, Dance, Cooking, Guitar and Piano, Newspaper, Photography, Radio, and more.