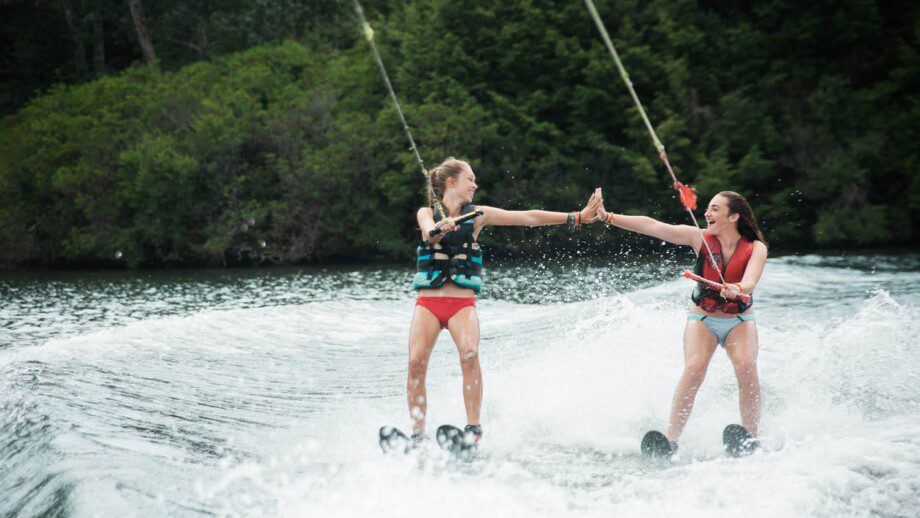 YMCA Camp Hi-Rock
Water Sport Schools
Water Sport Resorts
Address
544 East Street
Mount Washington
MA 01258
USA
Email:

Phone:

Website:

Instagram:

Facebook:
---
About
Nestled in 1,000 acres of the Berkshire Mountains, surrounded by conservation forest, and centered around our pristine, private, ninety acre lake, YMCA Camp Hi-Rock enjoys a truly magnificent location. Summer camp can change a child's life. For more than sixty years, YMCA Camp Hi-Rock has provided an enchanting mountaintop environment where campers build positive memories that sustain them for a lifetime and have experiences that leave an indelible mark on their character. Our goal is to challenge and nurture the individual, build self-esteem, instill leadership and social skills, strengthen the body, lift the spirit, and sharpen the mind. We have a primary emphasis on friendship building. In our supportive atmosphere, campers learn to live together within a community governed by the character values of caring, honesty, respect, and responsibility. Experiences are managed in such a way that relationship building skills are taught and reinforced at every opportunity. As a result, campers form friendships that often last well beyond the summer, and gain the lasting self-confidence that comes with their newly found interpersonal skills.
Summer sleepaway, day, and family camp, adventure trips, and year round group camping is offered in the Berkshires. Camp Hi-Rock offers a wide variety of fun and challenging activities and classes for children and adults alike. Watersport activities include waterskiing, wakeboarding, and stand up paddle board.
Additional details
Boat(s) in Use:

--

Available Gear:

--

Hours of Operation:

--

Reservations Required:

Yes
Water Located On:

Plantain Pond

Water Temperature:

--

Other Watercraft Traffic:

--
Additional on-site activities, accommodations:

Advanced Swimming, Air Riflery (BB guns), Archery, Arts & Crafts, Basketball, Canoeing, Cooking, Creative Writing, Dance, Digital Photography, Drama, Fishing, Fitness, Flag Football, Frisbee Games, Gaga Ball, Gardening Kayaking, High Ropes Course, Hiking, Horsemanship, Juggling, Kickball, Low Ropes Course, Orienteering, Outdoor Living Skills, Overnight Camping, Rock Climbing, Row Boating, Sailing, Science Exploration, Soccer,. Softball, Swimming, Tennis, Ukulele, Voice, Volleyball, …and more!