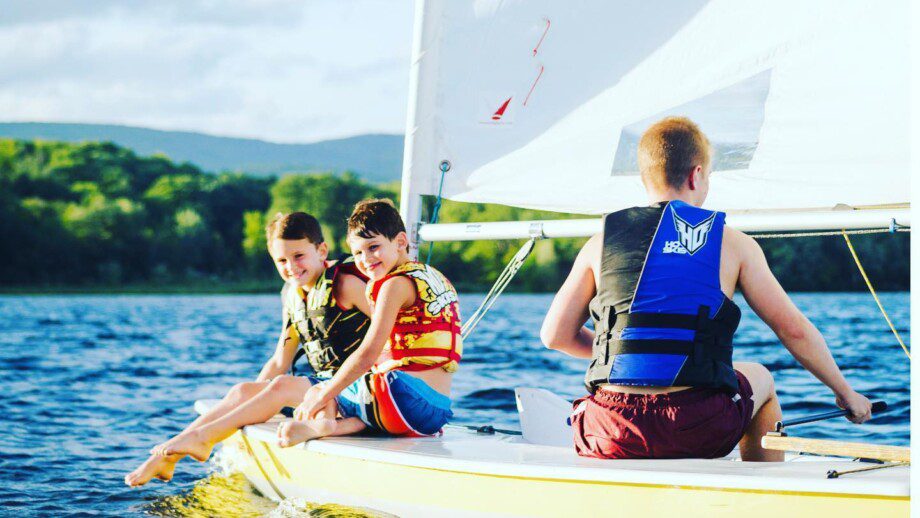 Camp Winadu
Water Sport Schools
Water Sport Resorts
Address
700 Churchill Street
Pittsfield
MA 01201
USA
Email:

Phone:

Alt. Phone:

Website:

Instagram:

Facebook:
---
About
At Camp Winadu, we are thrilled to call the heart of the Berkshire Mountains home. Here, our city lights are replaced with constellation-filled skies and skyscrapers are substituted with rolling mountainsides. Every Winadu summer brings new adventures, but a couple things remain the same – time flies and camp friends become family. Families don't have to choose between focused sports instruction and a traditional sleep away camp experience. Camp Winadu is the leader in camping because we provide the best of both worlds with a well-rounded program built upon our values of brotherhood, character-building, and compassion. Everyone loves making memories on Onota Lake with our robust water sports program where campers learn all aspects of sailing, waterskiing, wake boarding, and more.
Additional details
Boat(s) in Use:

--

Available Gear:

--

Hours of Operation:

--

Reservations Required:

Yes
Water Located On:

Onota Lake

Water Temperature:

--

Other Watercraft Traffic:

--
Additional on-site activities, accommodations:

Team sports: basketball, soccer, baseball, lacrosse, flag football, ice hockey, and roller hockey. Individual sports: tennis, golf, sports broadcasting, skateboarding, karate/martial arts, fencing, and E3 performance training. Waterfront: waterskiing, wakeboarding, sailing, kayaking, canoeing, stand up paddle board, swimming, water trampoline, and aqua slide. Outdoor adventure: ropes course, climbing wall, hiking & overnights, archery, and fishing. Arts & hobbies: music, creativity, rocketry, woodshop, and more.