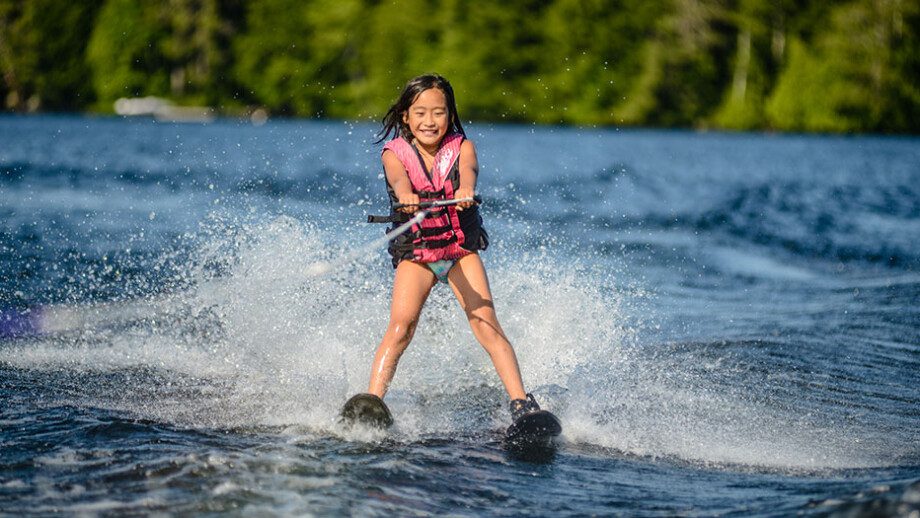 Camp Vega
Water Sport Schools
Water Sport Resorts
Address
317 Echo Lake Rd
Fayette
Maine 04349
USA
Email:

Phone:

Website:

Instagram:

Facebook:
Water Sports
Wakeboard
Waterski
Wakesurf
Jump
SUP
Features
---
About
Everything you have imagined and fantasized about spending summers in the State of Maine becomes reality as soon as you arrive at Camp Vega. In fact, as you proceed the 1.5 miles down Echo Lake Road along the shores of pristine Echo Lake, the natural surroundings take your breath away, and the way we have developed the landscape and physical buildings at camp enhances this natural beauty. It is easy to understand why there are so many smiles and laughter throughout camp.
Choosing a full session summer camp is certainly a commitment, especially for a first year family or staff member. We believe one reason 97.8% of our campers chose to return between 2010-2020 is the consistency where campers and staff are not arriving or saying goodbye in the middle of the summer. Many summer camps, like Vega, were 8 weeks. Over the past 25 years we have taken the best of our full session program and condensed it into just under 7 weeks.
Vega offers an array of athletic programs, waterfront activities, onsite equestrian instruction, gymnastics, and visual and performing arts. Whatever your daughter's interests or strengths may be, she will fall in love with the activities at Vega. Camp is all about having fun; Vega campers get to try new things and improve skills in both new activities and those they already enjoy.
Our very popular program starts with the best Mastercraft competitive ski boats. We have four inboard Mastercrafts, including ski booms for helping you get up the first time and insuring that you get the feel of water skiing from the very beginning of the summer. Wakeboarding, slalom, wakesurfing and ski-jumping (for girls 13 and up) are also offered to those who are interested! If you are like most girls, you will want to get better and better, and at Vega we have everything you'll need to become a very skilled skier. We have two slalom courses and also have a certified ski jump! With our great USA Waterski certified course conductors, and with lots of practice you will have the opportunity to master waterskiing, wakeboarding or wakesurfing every summer.
Additional details
Boat(s) in Use:

Mastercraft ski boats

Available Gear:

--

Hours of Operation:

--

Reservations Required:

Yes
Water Located On:

Echo Lake

Water Temperature:

--

Other Watercraft Traffic:

--
Additional on-site activities, accommodations:

Culinary arts, digital media/camp Vega TV, equestrian, fine arts, figure skating, gymnastics, cheering & stunting, land sports, fitness, Olympics (color war), outdoor adventure, mountain biking, dance, theater, music, ropes course, swimming, sailing, stand up paddle boarding, and more!